Well, here is our Trick or Treat for October. Take advantage of the Free Shipping for orders over $50.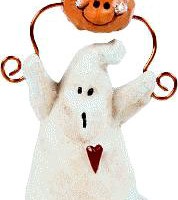 Fall For Jewelry
The leaves are beginning to glide down to the ground, and the mornings are fondly chilly.  It's time to bid farewell to Summer.  Hope you and your family had a wonderful Summer, and were able to steal some time for vacation.India has a certain mystique about it.  After all, it is one of the oldest civilization and perhaps the only one, which had regimes from all over the world trying to annex and rule it.  Of course, one of the most famous voyager was Christopher Columbus who set out to find a new trade route from the West to India, and ended up discovering the great nation of America.  Initially thinking that he had reached India, Columbus began to identify these native Americans as Indians, a name that has persisted through the centuries.  The famous French ruler Napoleon Bonaparte tried to make India part of his Euro-Asian empire, so did the Britishers, Spanish, Portuguese, Chinese and Persians.  As a result, they left behind in India the rich traces of their culture and art, which over generations have been imbued in local art to create stunning incarnations in various forms.Indian sterling silver jewelry is unquestionably fascinating, handcrafted by artisans.  A unique thing about handmade jewelry from the sand dunes of Rajasthan is that many of the ornaments have elaborate enamel or Meenakari on the reverse, with the intent to protect the highly refined gold from wear and tear.  Over the years, enamels in Red, Green and Gold gradually have developed into a decorative jewelry form of its own. The stunning enamelling is truly breathtaking.  Check these out!  These will go well with the vibrant kurtas in varied sizes, a complement to your Indian wardrobe.
Have a terrific time and a colorful Autumn season.
Catch you online!